This is the original story submitted by raisedinhell with more than 7300 diggs.

This is How the Average Digg User Gets ….
In this story, user wants to say that, many users never mind "are you sure it's not a duplicated" question and they submit their duplicate stories.
Next day, i see duplicate stories of this story;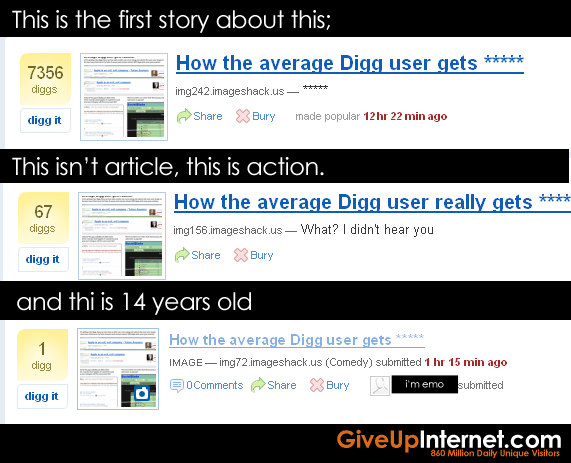 Digg users gets ….. again and again.
What do you think? Should digg delete accounts of these crazy submitters? Or add a "this is duplicate" button to tag a story.