1.Playlist Buddy

Convert Spotify playlists to YouTube. Happy converting.  www.playlistbuddy.com/
2. Typatone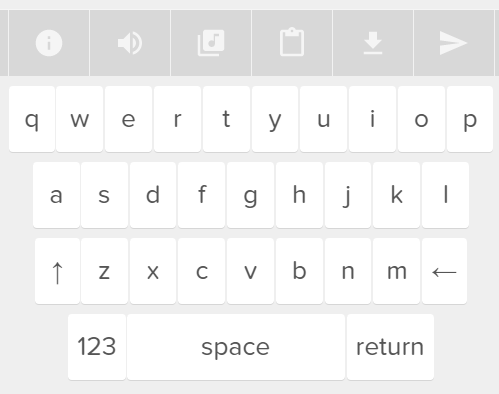 Make your own music online with your keyboard www.typatone.com/
3. Word Map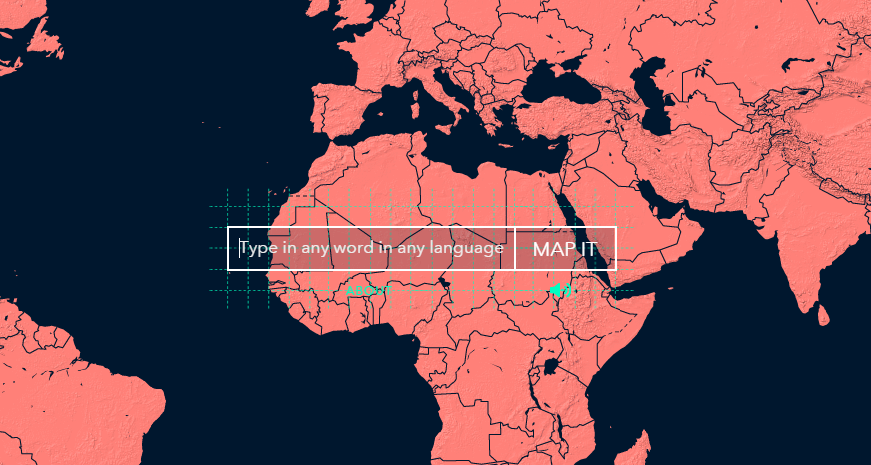 Visual Search Engine wordmap.co
4. Autre Planete

Social media image maker for all formats. www.autreplanete.com
5. Dirpy

Convert youtube videos into 320 kbps mp3 files. www.dirpy.com
6.Account Killer

Shows you exactly how to close any social media account forever, not just disable them. www.accountkiller.com
7. Date to Date Calculator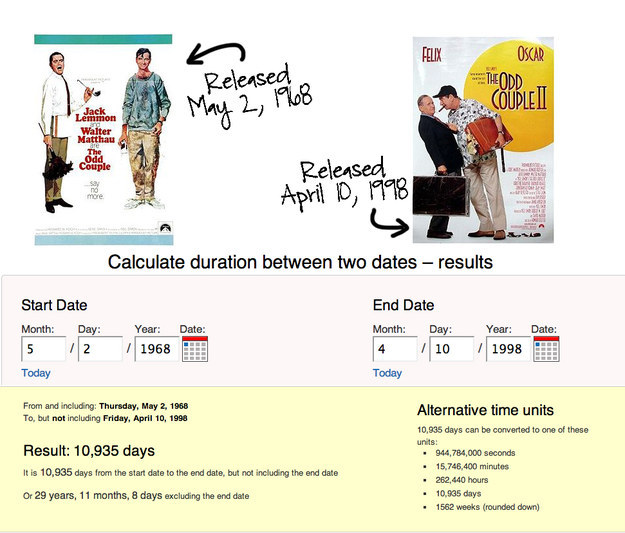 Find out exactly how many days/months/years passed between two dates. Here!
8. Word Frequency Counter

Great for finding all the words and phrases you overuse in your writing. All you need to do is pasting the text here.
9. A Good Movie to Watch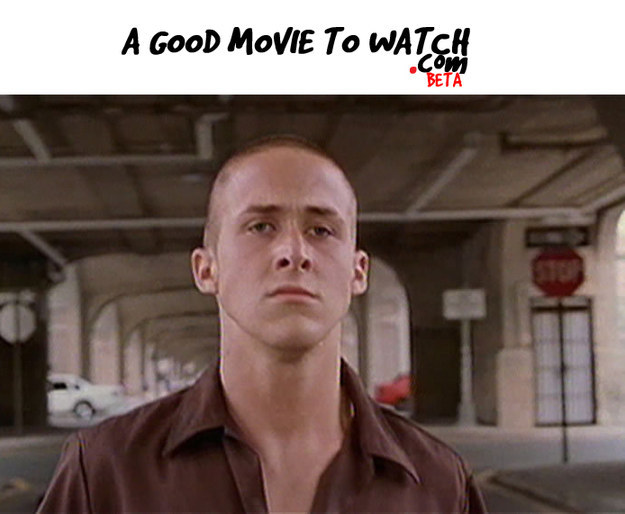 Do you spend all your Netflix time trying to figure out which movie to watch? Problem solved!
10. Flip Text

Flip text and then use it on Twitter or Facebook. ˙ǝɹǝɥ ʇı ʎɹʇ
11. Printer Friendly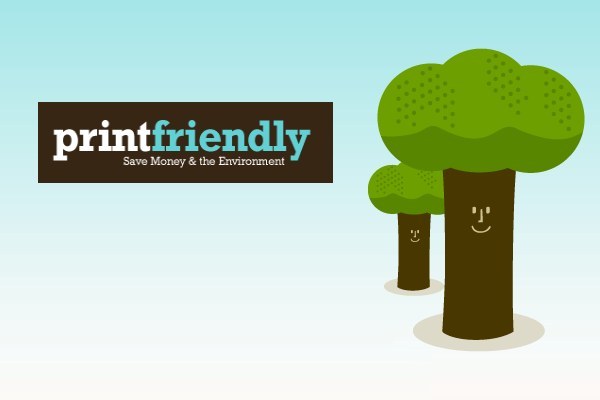 Make any webpage printer friendly. Check it out here.
12. Two Foods

For when you can't decide what to have for breakfast. Weigh your options here.
13. Gifprint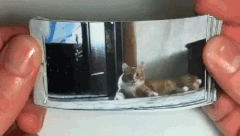 Turn an animated gif into a printable flip book. Probably the most useful website of all time. Go here now.
14. tiii.me

Calculate just how much time you've spent watching your favorite show. Here.
15. Copy Paste Character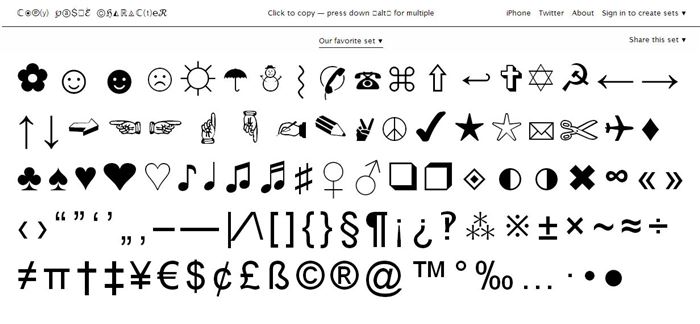 Grab hard-to-remember symbols and characters in a snap. Here!
16. Supercook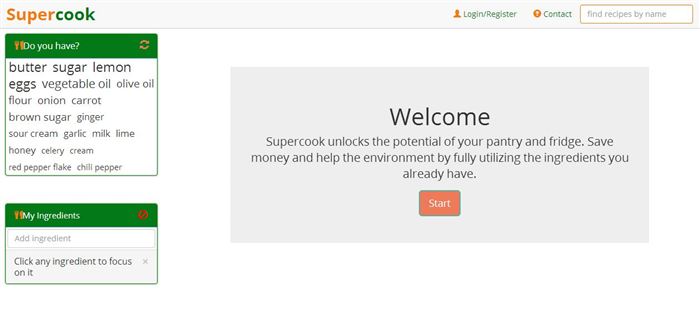 Find recipes when you only have a few ingredients at home. Here!
17. Steep.it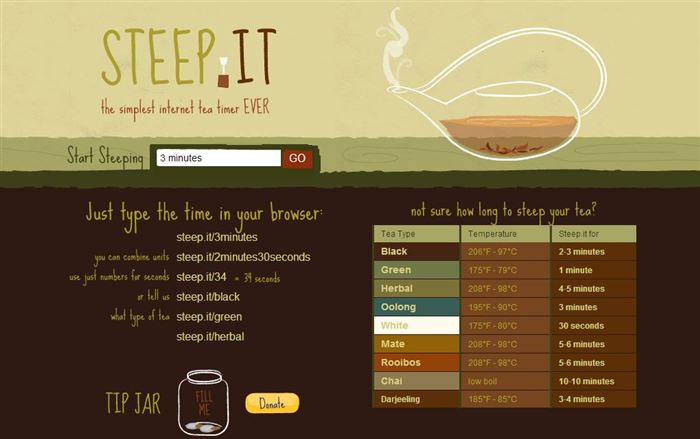 A simple Internet tea timer. Here!
18. 10 Minute Mail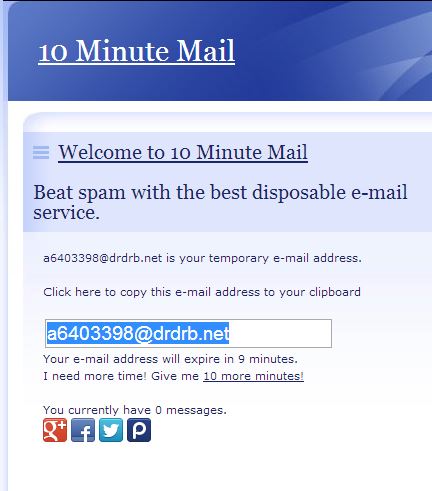 A disposable e-mail service to beat spam. Here!
19. Gifs.com

As the name implies, this site makes it incredibly simple to create an animated GIF from any YouTube video of your choosing. Here!
20. WornOnTv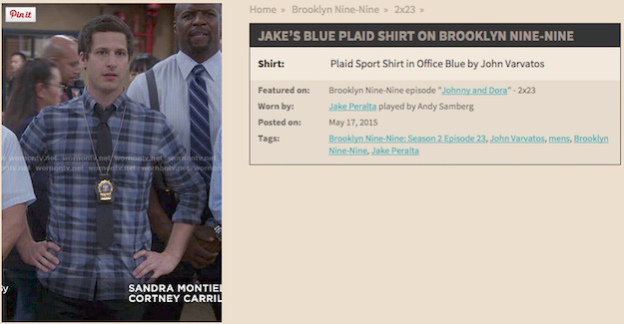 WornOnTv.net is an interesting website that lets you know where to purchase articles of clothing that you may have seen characters on popular TV shows wearing.
21. Howlongtoreadthis

Wbsite called howlongtoreadthis.com which allows users to see how long it would take them to read any book of their choosing.
22. Forgotify

The premise of Forgotify is simple. It shuffles through songs that have never been played, not even once, on Spotify. It's a great way to listen to either undiscovered gems, or horrific tunes that have never been played for a reason. Either way, it's a fun way to kill some time. Here!
23. Mathway

This site solves every kind of math problem in the blink of an eye. Don't use it for cheating at school! Here!
24. Strip Creator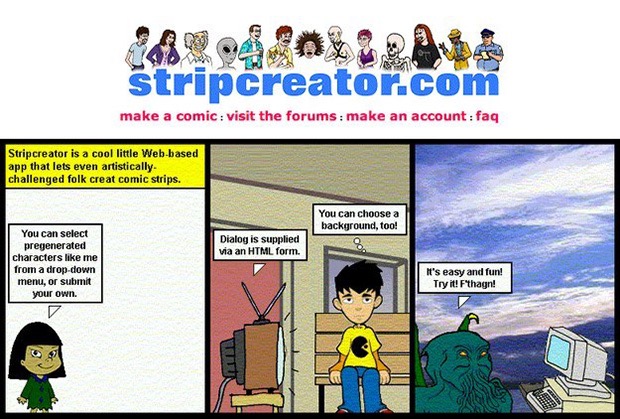 Create your personal comic stripe. Click here.
25. Adobe Kuler

Directly from Adobe, the smartest way to find the best color combinations. Click here.
26. The Rasterbator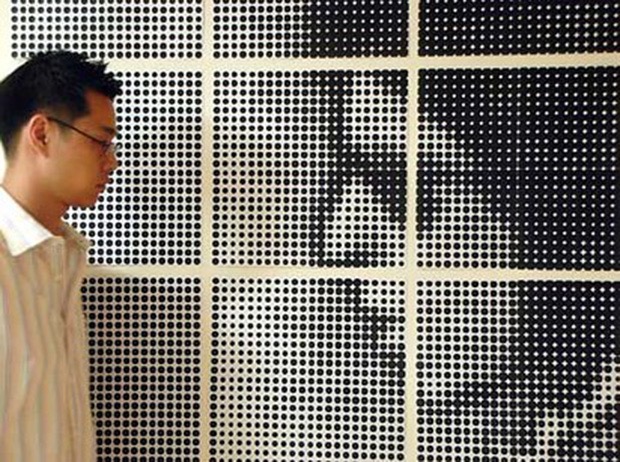 Make a wall art out of any image. Try it here.
27. Talk.gg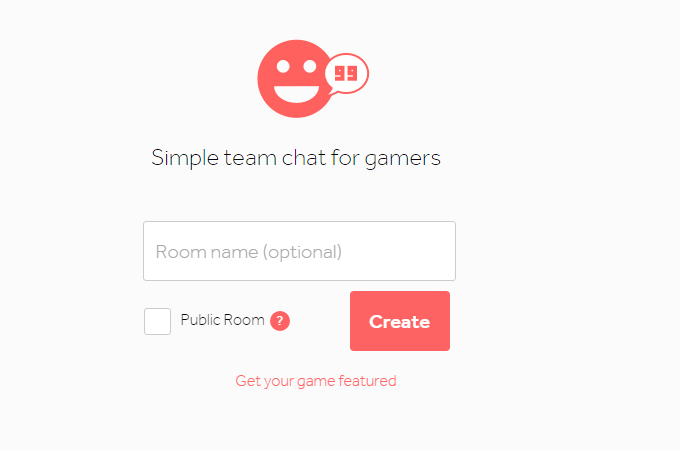 Chatting websites are often over complicated or are too expensive. Talk.gg is a simple and free way for gamers to team chat! Here!
28. Alternativeto.net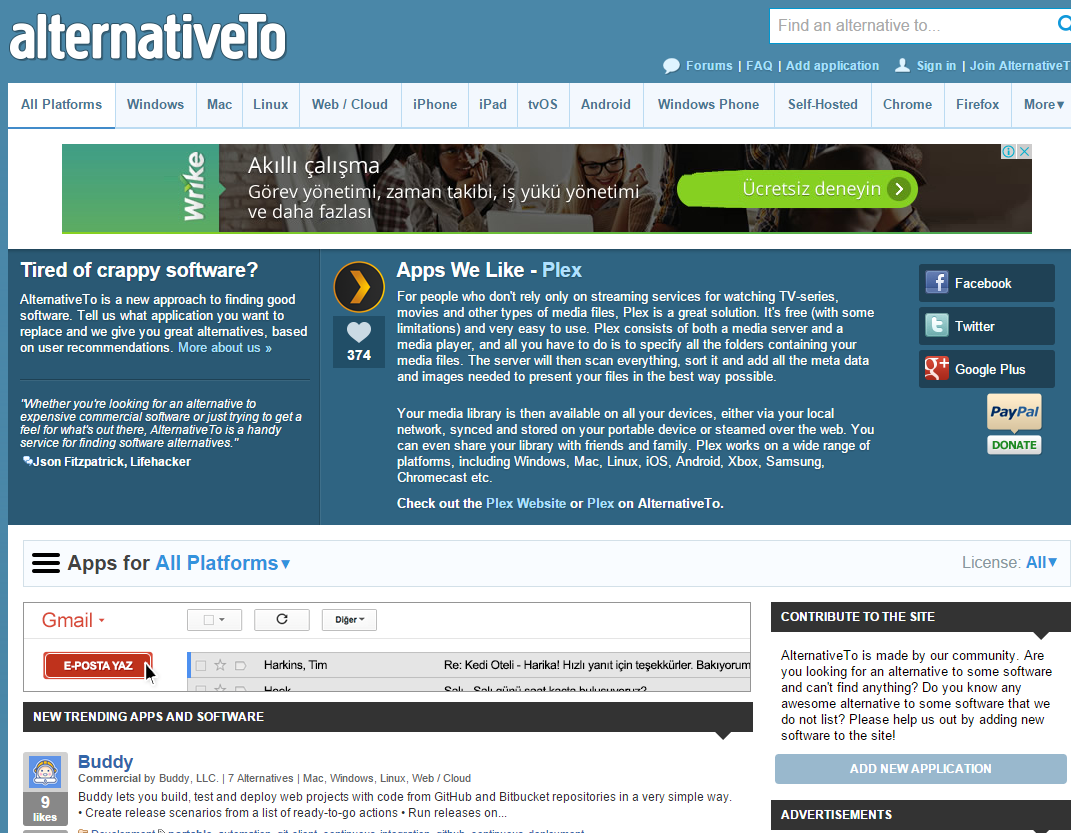 Alternativeto.net is the perfect website you need to find the best alternatives to the software you're looking to replace. Just type in the software and a list will appear! Many pieces of software are free! Here!
29. Long Url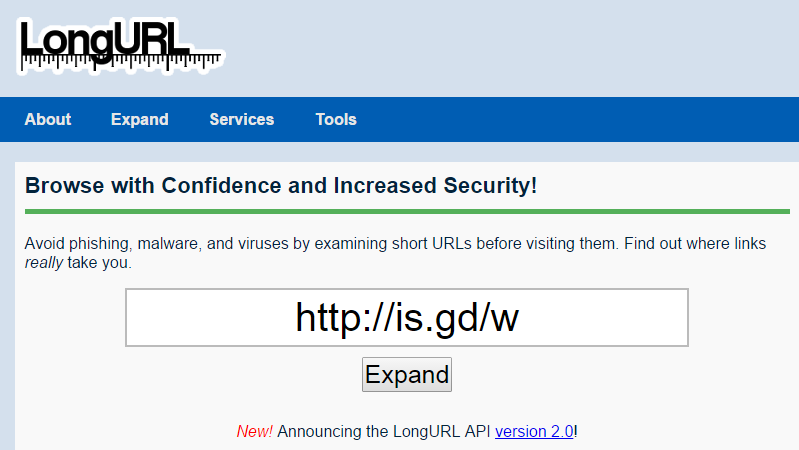 Avoid phishing and malware by checking out where short URLS really take you before you visit them with Longurl.org.
30. Everytimezone.com

Never be confused about what time it is in a foreign country ever again. Everytimezone.com displays every time zone and takes math out of the equation, so to speak. Here!
31. FollowUpThen.
Have you ever lost a potential client because you forgot to follow up? Don't make the same mistake twice by sending an email to FollowUpThen, which reminds you when you need to.
32. PolishMyWriting.
Spellcheck is great, but we still make typos in key documents we're sending our bosses. Next time, paste your text intoPolishMyWriting, which gives you free grammar, spelling, and style advice.
33. WhichDateWorks.
Trying to get all of your friends together for dinner? Skip the 90-message-long text chain and use WhichDateWorks, which compiles your schedules and tells you when everybody's available.
34. SafeWeb
Avoid clicking on potentially dangerous links with SafeWeb. Type in the URL and Safeweb lets you know if that link in your email is OK to click.
35. DeadURL.
Have you ever tried to go to a website you saved months ago, only to learn it's no longer available? Get access to the information you need with DeadURL, even if the website is gone forever.
36. Nolo.
We hope you never find yourself in legal trouble. Use Nolo to stay out of it, – a website which simplifies the law and answers your everyday legal and business questions.
37. U-Cheat.
Are you a big gamer and stuck on a level? Check out U-Cheat, which is full of cheat codes and hints for all your favorite games.
38. PicMonkey.
Like pretty photos but don't want to shell out for Photoshop? PicMonkey is a powerful, free web-based photo editor. For enthusiastic amateurs, it's the fun of Photoshop without all the fuss.
38. SmallDemons.
Turn reading into an interactive experience. Want to learn all the books set in Paris? Want to know if that café in your James Patterson novel is a real place? If you're a book lover, SmallDemons is your mecca. Well, after the library, of course.
40. Sleepyti.me.
What time should you go to sleep? Sleepyti.me has the answer. Input the time you want to wake up, and it tells you when you should hit the sack. If you're sleepy and want to know when you should get up, it tells you that too.
41. Runpee.
Heading out to the movies is always a fun time – unless you miss important plot points because you had to use the restroom. Runpee tells you when you should go, and what happens while you're in the bathroom.
42. NowIKnow.
Want to keep your brain sharp? NowIKnow emails you an interesting story each day, like the fact that carrots used to be purple.
43. UnplugtheTV.
Instead of watching the same Friends re-run every night, why not try something educational? UnplugtheTV curates videos that entertain as much as they teach, so you can learn something new as you scarf down your pizza.
This self-explanatory tool tells you if your favorite website is down for everyone or…well, you get the drill.
45. OldVersion.
Have you ever downloaded a new version of a software only to discover you preferred the old one? Get the OldVersion back here.
46. CamelCamelCamel.
We all love saving money. If you're shopping on Amazon, CamelCamelCamel will help you out by tracking prices of the items you want.
47. Khan Academy.
Want to learn how to code? Need to brush up on long division? Khan Academy has free courses on any subject you can imagine – great for you or a teenage friend who needs some tutoring.
48. Readability.
Do you hate certain websites because of all the visual clutter? Readability is a mobile and web app that gets rid of all that for you, providing you with a pleasant reading experience.
18. BugMeNot.
How many times have you skipped accessing a website because you didn't want to provide your personal information?BugMeNot shares logins, so you can get what you need without exposing yourself to endless spam.
49. Mailinator.
Can't find a shared login on BugMeNot? Mailinator, which gives you a temporary email address, is another decent alternative.
50. WhatShouldIReadNext.
We know you're reading a lot more this year, but what happens when you've read through all of your friend's book recommendations? Input a beloved book or author on WhatShouldIReadNext, and it tells you exactly that.
51. FillerItem.
Don't you hate when you buy an item on Amazon, and you need $3.04 to get free shipping? Instead of buying another big-ticket item, check out FillerItem for something that costs you just enough so you can get free shipping – it'll probably be something you need, too.
52. TipOfMyTongue.
We've all been there. You're having a conversation with a friend, and you suddenly forget the word that you need. Avoid awkward lulls in conversation with TipOfMyTongue, which helps you find out exactly what word it is you were thinking of.
53. DoIHaveADeadPixel.
Do you? Find out at this self-explanatory website.
54. WhoSampled.
Think the latest Billboard hit sounds familiar, but can't remember why? Find out what song it samples atWhoSampled – the ultimate database of samples, cover songs and remixes.
55. Environmental Working Group Skin Deep.
We read all the ingredients in the things we put in our body, but what about on it? Find out if your cosmetics contain any potentially harmful ingredients.
56. Project Gutenberg.
Books are great, but they can add up. Get access to a host of titles in the public domain (i.e. free) at Project Gutenberg.
57. RulesOfThumb.
If ants travel in a straight line, expect rain. If you want a cat to jump onto your lap, don't make eye contact with it. Learn these and other handy tidbits at Rules of Thumb.
58. AcademicEarth.
Like Khan Academy, AcademicEarth is a great tool to learn practically anything you want, for free. Unlike Khan Academy, you don't have to log into AcademicEarth or track your progress – learn what you want, when you want it.
59. Myxer.
Don't want to pay for a ringtone? Hate all the options you have available? Customize your own at Myxer.
60. LovelyCharts.
Do you use a lot of charts for work? LovelyCharts allows you to easily create flowcharts, network diagrams, sitemaps, etc in a simple format.
61. FaxZero.
Have you ever encountered a company that only accepts faxes in 2014? If you do but don't own a fax machine,FaxZero allows you to send faxes for free in the United States. The basic free service limits you to 3 pages and 2 transmissions a day plus adds an ad-ridden cover page, while $1.99 gets you no cover page and a maximum of 15 pages. However, you can't receive faxes – so if you need to do both frequently, try MyFax, which lets you send and receive faxes for $10/month.
62. Bubbl.
If mind mapping helps you brainstorm, try out Bubbl, which allows you to create simple mind maps absolutely free. Not a mindmapper? Learn why you should be here.
63. HundredZeros.
Love free Kindle books but have trouble finding them? Use HundredZeros.com, which directs you to popular free Kindle books. As long as you have a Kindle or can download the free app onto one of your devices, you can use this website.
64. Jotti.
Think you might have a virus? Jotti scans any sketchy email attachments to keep your computer and your data safe.
65. CoralCDN.
Do you have a favorite website that's often down due to heavy traffic? Can't get on to see a much-hyped news event? Access the site using CoralCDN.
42. Random.
Use this website to pick a random number, flip a coin, pick a card and more.
66. PDFEscape.
Don't bother downloading a PDF you need to edit – do it online with PDFEscape.
67. Midomi.
Can't remember the name of a song? Hum or sing it, and Midomi will tell you. The website also features an online music store and some lovely covers of famous songs.
68. Kleki.
Bored at work? Take a fun break by 'painting' something online at Kleki. You could always paint something nearby to improve your observation skills.
69. PrivNote.
Want to send a private note to someone? PrivNotes self-destruct after being read.
70. HomeStyler.
Is your "Dream Home" board the most active on Pinterest? Do you enjoy flipping through home design magazines, even if you have no plans to remodel your home yet? Use HomeStyler to remodel your home or design it from scratch – all in 3D.
71. Boxoh.
Want to know exactly where your package is? Use Boxoh, which tracks your shipment using Google Maps.
72. DisposableWebpage.
Need a temporary webpage for an exhibition or family reunion? Create a webpage that self-destructs when you want it to with DisposableWebpage.
73. ScribbleMaps.
Whether you need to send someone directions or want to display your business locations, ScribbleMaps has got your back. Just draw your own map with Google Maps integration.
74. SXC.
Use SXC to browse and download over 400,000 stock photos – absolutely free.
54. Marker.to.
Use this bookmarklet to highlight text on any website and share it easily.
75. Minutes.io.
Are you the designated minute-taker for all your meetings? Minutes.io simplifies all aspects of this task, from the important decisions made to sending the minutes to attendees afterwards.
76. Snopes.
Ever heard a story and wondered if it's really true? Look it up on Snopes, the Mythbusters for the Internet generation.
77. TallTweets.
Do you want to send Tweets that are longer than 140 characters? TallTweets breaks up long text, or sends it all at once as an image.
78. TimeRime.
Find a timeline on a subject or create your own using audio, video and images.
79. Ifttt.
Ifttt stands for "If this then that," and is a simple way to create automatic connections between your online accounts. For example, "If someone tags me in an Instagram post, email me that photo."
80. Google History.
Can't find the link you Googled before? As long as you have a Google account, you can look through your own search history. Don't worry – it's password-protected, so only you can log on.
81. NoPhoneTrees.
Never spend hours on hold again. Enter the company name in NoPhoneTrees to learn what buttons to press to talk to a real person.
82. SimplyNoise.
Can't concentrate at the office? Use white noise to block out distractions at SimplyNoise.
84. MsOutLookIt.
Playing at the office when the box walks in? Switch to MSOutLookIt so you look like you're checking your work email.
85. IRuler.
Use this Internet ruler for your measuring needs.
66. Chandoo.
Chandoo is a blog that teaches you Microsoft Excel, a useful professional skill that surprisingly few people know.
86. Investopedia.
Does the Finance section of the Wall Street Journal confuse you to no end? Try Investopedia, a blog that teaches you about stocks, taxes and more in normal language.
87. Prezi.
When you have a few hours to make a presentation, PowerPoints can be complicated. Try Prezi instead, which creates memorable presentations with a fraction of the effort.
88. PreyProject.
Download Prey onto your phone, tablet or PC and save it for a rainy day. When one of your devices is stolen, Prey helps you protect your data and find the thief.
89. PDF Geni.
Can't find the instruction manual for your broken VCR? Look it up on PDF search engine PDF Geni.
90. Cloze.
Love social media but sick of all the clutter? Use Cloze to streamline your Twitter, Facebook, LinkedIn and email accounts, so you can connect with the people who matter.
91. Donothingfor2minutes.
When you want to recharge at work, DoNothingFor2Minutes at this relaxing website.
92. IkeaHackers.
Whether you want to up your IKEA game or need to revamp some old furniture you no longer, IkeaHackers is packed with cool projects for your home.
93. Crackle.
Want to watch movies and TV shows legally, but bored of Netflix and Hulu? Crackle has lots of video content – mostly made by SONY. While the selection can be limited, Crackle is completely free, which gives the service a big advantage.
94. City-Data.
Use this popular website to find a detailed review of almost any zip code in the US, such as percentage of renters or the number of sex offenders who live there.
95. ReRunCheck.
Hate turning on your TV to watch your favorite show, only to learn that it's a re-run this week? Find out in advance if it is at ReRunCheck.
96. Wowbrary.
Want to save money on entertainment, but don't love your library's collection? Register at Wowbrary to be notified when your library receives new books, movies and music.
97. Zumbox.
Ever wished you could replace your post office box with a digital version? Zumbox lets you do just that.
98. EchoSign.
Use EchoSign to get legally binding signatures on contracts without ever printing a single page.
99. WikiBooks.
WikiBooks is a collection of online textbooks that anyone can edit. Whether you're in grad school or eager to become an expert in a new topic, scour WikiBooks for free educational resources.
100. LogMeIn.
Download LogMeIn on your computer, and you'll be able to access it from any Internet-connected computer in the world.
101. DailyLit.
Have trouble reading 52 books a year, let alone one? Select a book of your choosing at DailyLit, and a time you want to read it. The website will give you snippets of the book via email or RSS until you finish it.
102. Surfly.
Have you ever tried to teach your mom how to use Facebook or plan a trip with your friends? Next time, use Surfly to share a website. It generates a unique link, so your friend can see exactly what you're seeing.
103. Giphy.
Nowadays, people love using GIFs to react to the Internet. So find the exact GIF you're looking for at Giphy, a powerful search engine exclusively for GIFs.
104. RxList.
RxList is the Internet Drug Index. Learn all about what the pills you're taking actually do. It even has a feature that helps you identify your pills, in case you mix two up by mistake.
105. VirtualTourist.
Want to learn all about your next vacation destination? Get advice from real people – tourists and locals alike – to learn all about where to go, what to do, and what to skip at this online community.
106. TagMyDoc.
Add a QR code to your document, and any updates you make will automatically be made to previous versions you've shared. Learn more about the service here.
107. OhDon'tForget.
Do you often send yourself text message reminders? Schedule them in advance at OhDon'tForget.
108. BuyMyTronics.
Trade in your old electronics for cash.
109. LetterMeLater.
Like OhDon'tForget, but for emails. Pre-schedule emails to send from your own address.
110. WakerUpper.
Love the wake-up calls you get in hotels? WakerUpper has them for free, and you can even schedule a message too. Try using it to get out of a bad date.
111. TotalProSports.
Bored of ESPN? Total Pro Sports is the go-to news site for the wackier side of sports, from catfished athletes to skateboarding priests.
112. Rotoworld.
Love fantasy football? Get up-to-the-minute news on your players at Rotoworld.
113. CellSwapper.
Stuck in a cell phone plan you hate? Use CellSwapper to sell your  plan or swap out with someone else.
114. The Nicest Place on the Internet.
Having a rough day? Go to the nicest place on the Internet for an quick pick-me-up.
115. How Secure Is My Password?
How long would it take for a PC to hack into your accounts? Find out at this secure website.