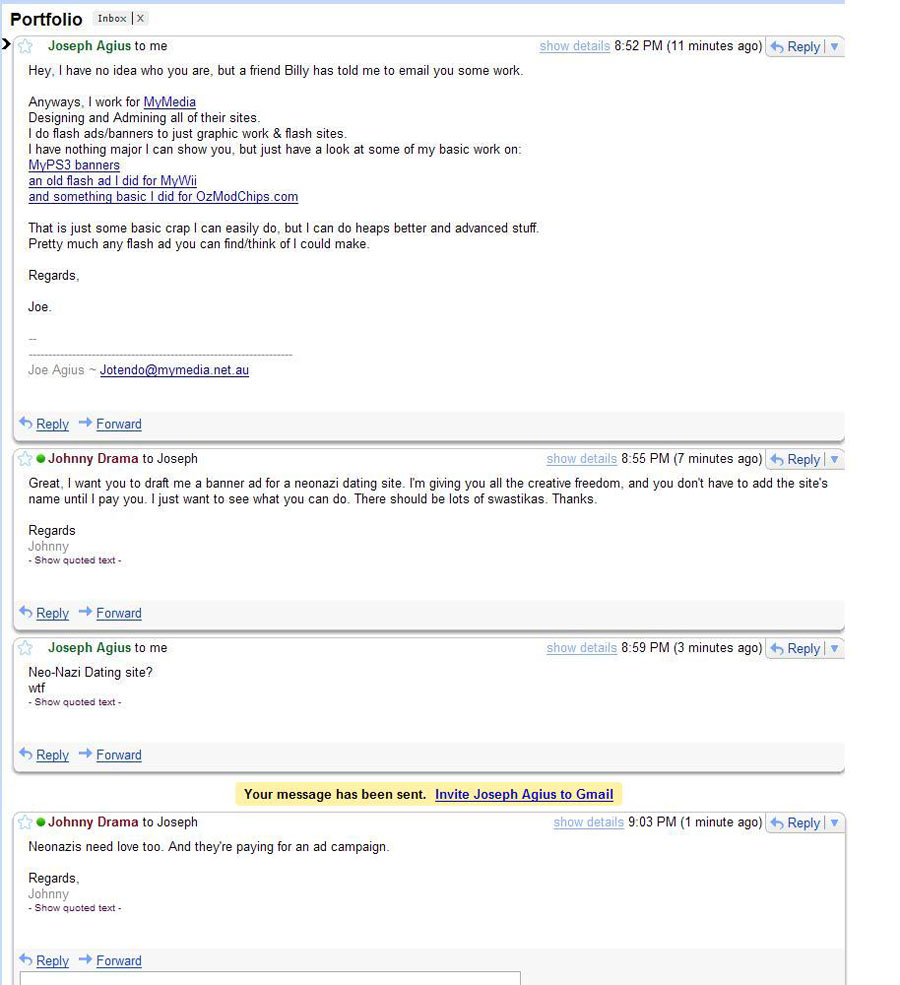 "NeoNazis Need Love too. And They're paying for an ad campaign " said Johhny Drama, the man of the conversation.
Joseph Agius;
Hey. I have no idea who you are, but a friend Billy has told me to email you some work.
Anyways, I work for MyMedia
I do flash ads/banner to just graphic work&flash sites.
I have nothing major i can show you. but just have a look at some of my basic work on;
MyPS3 banners
an old flash ad i did for MyWii
and something basic did for OzModChips.com
That is just some basic crap i can say easily to. but i can do heaps better and advanced stuff. Pretty much any flashad you can find/think of i could make
Regards
Joe
Johhny Drama
Great, i want you to draft me a banner ad for a neonazi dating site. I'm giving you all the creative freedom and you don't have to add the site's name until i pay you. I just want to see what you can do. There should be lots of swastikas. Thanks.
Joseph Agius
Neo-Nazi Dating Site?
Johhny Drama
Neonazis need love too. And they're paying for an ad campaign.