Browsing articles tagged with " Post"
A 1953 Centron Corporation educational film explains how poor posture is the root of all social misery, poor health, and general malaise. And that's one to grow on.
Here is what you'll learn today, fellow computer users: slouching is the reason no one talks to you at parties, even if you're a perfectly attractive and friendly person, and the key to good posture is exercise, rest, and good shoes. Though we will tell you one thing: If your reflection in the mirror is mocking you because of your posture, you might have bigger problems than slouching.
1950s Educational Film Explains: Slouching Is For Terrible People [Video]


Ronaldo sez, "I am writing because something relevant happened in Brazil two days ago regarding the local copyright collecting societies (analagous to Ascap and BMI in the US). After more than 6 months of investigation by a Senate special inquiry commission, 15 directors have been indicted for various types of fraud and crimes. Also, the Senate is proposing a new law to completely revamp the copyright collection system, based on principles of transparency, efficiency and tech improvement (I helped the Senate draft the law). I believe this might be interesting for people outside Brazil for various reasons. Both because it paves the way to a more transparent and accountable copyright collection system, and also because it is a huge contrast with cases like Megaupload: in Brazil it is the copyright societies that are been indicted for fraud."
The part that I'm excited about is "principles of transparency, efficiency and tech improvement." Collecting societies are based on the idea of statistically sampling music usage and remitting funds based on the analysis. Given that we live in the age of analytics, it's unforgivable that the basic algorithm for collection distribution is "all the money goes to the big four labels, except for some scraps that we give to a few indies, and the rather titanic rake we keep for ourselves." I think the 21st century is waiting for a collecting society run with the institutional transparency of GNU/Linux and the analytic efficiency of Google.
CPI do Ecad propõe novas leis e órgãos para gerir direitos autorais (Thanks, Ronaldo!)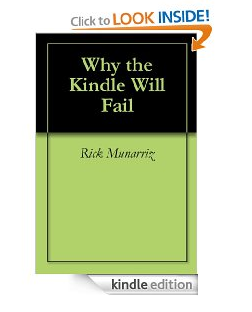 Rick Munarriz's 2007 Why the Kindle will Fail is now free of charge to Prime members. [Amazon via John Moltz]


Aestetix sez, "For the past month, the Hackers On Planet Earth conference by 2600 Magazine has been raising money for the Electronic Frontier Foundation. The internet would be a scary place without them around, so HOPE is donating 10% of the entire ticket sales for the month of April to the EFF. It's been a fantastic month, and yet it's almost over, so if you want to be part of this awesome effort,
buy your ticket before Monday.
"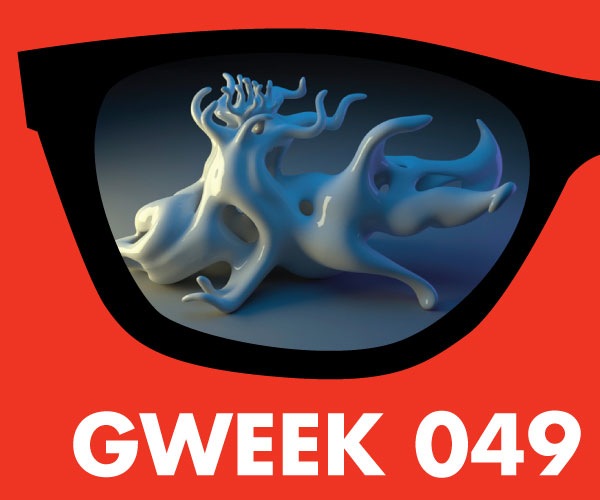 Gweek is Boing Boing's podcast about comic books, science fiction and fantasy, video games, board games, tools, gadgets, apps, and other neat stuff. My co-hosts for episode 49 are Michael Pusateri, a lifelong tinkerer and former television tech executive for Disney who blogs at cruftbox.com, and Kevin Mack, an artist and visual effects supervisor.
In this episode: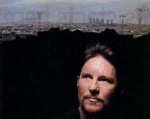 Mark's Wired profile of Kevin Mack, written in 1999.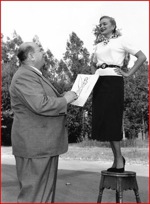 Kevin Mack's mother posing as Tinkerbell.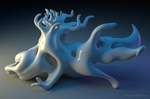 Kevin Mack's art site.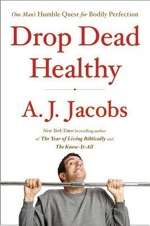 Michael's book pick: Drop Dead Healthy: One Man's Humble Quest for Bodily Perfection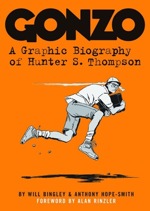 Mark's book pick: Gonzo: A Graphic Biography of Hunter S. Thompson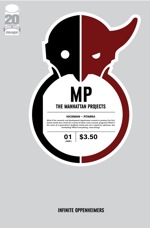 Michael's comic pick: The Manhattan Projects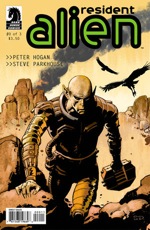 Michael's comic pick: Resident Alien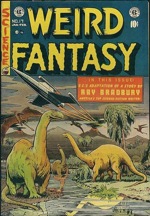 Kevin discusses the origin of the phrase "Squa Tront! Spa Fon!" "I believe it is from the story 'The Aliens' in Weird Fantasy #17 January 1953. I have the original issue."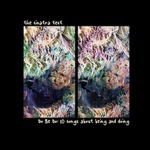 Mark's music pick: Do Be Do - 10 Songs About Being and Doing, by The Sinatra Test.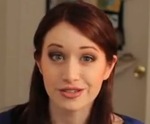 Michael's video pick: My Name is Lizzie Bennet, a transmedia version of Pride and Prejudice done by videoblog.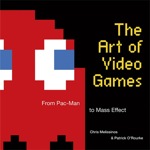 Kevin: "Smithsonian Museum of American Art has an exhibit on the art of video games. I saw it when I was in DC last week."

Mark's app picks: Hotel Tonight and Got Cow?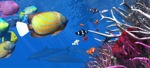 Kevins' website picks: The Blu, now that's what I call bullshit, Weebly.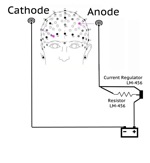 On Kevin's wish list: A transcranial direct current stimulation machine, brain wave entrainment.
The Port Authority Police and/or the TSA (they blame each other) at Newark Airport evacuated Terminal C on Friday because a tiny, little, itty-bitty baby didn't get screened (Mom passed the kid to Dad, got screened, and then they swapped). When the TSA's ever-vigilant anti-hugging squad figured out what had happened, the terminal was evacuated. But the mom, dad, and baby were never found. They had already taken to the air, and they may be there still. This is a stark reminder of the grave, existential risk that the TSA protects us from every day. When I think of the unscreened baby somewhere airside, circulating through America's aviation system, well, it gives me chills. I don't think I'll ever feel safe again.
Make's Meg Allan Cole recorded her first attempt at assembling a papercraft mechanical automaton, choosing a handsome Mario Bros number. The short video gives you a flavor for what's involved. Here's the files if you want to try it yourself.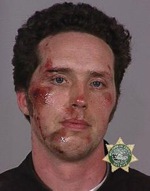 A Portland City attorney argued in court that a Portland police officer was justified in brutally tasing a non-violent man with no criminal record because it was later discovered that the man owned a classic kung fu film collection. The jury didn't agree, and the taxpayers now get to pay a $250,000 settlement. Naturally,
Officer Benjamin J. Davidson
remains on the force.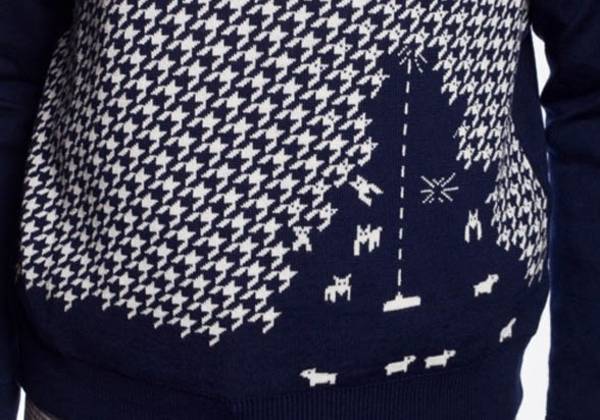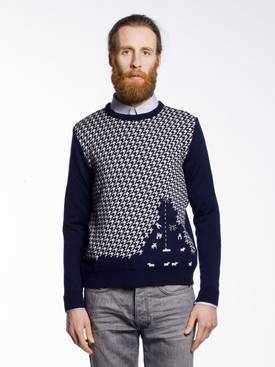 €279 for a "Sheep Invader" sweater is more than I'd pay, but the design brought a smile to my phizz.
The Sheep Invader Sweater from Monsieur Lacenaire is an incredibly comfortable garment. The sweater is regular fitted and features a classic crew neck, "Sheep invader" pattern through front, neck and ribbed trims. The sweater comes in a Navy color and can be washed by machine.
Generique is a redditor with a BSc in forensic science, no job, and an unlimited US air-travel pass for the summer (he has a family member who works for an airline). He's volunteered to go anywhere and do anything, based on Reddit upvotes, to have an "epic summer adventure."
Want me to hand deliver a letter to someone across the country or overseas? Attempt to help you with homework? Volunteer at your organization for a day? Need an extra pair of hands to do that landscaping project you've been putting off for months? Know a sweet hiking spot but have no one to go with?

I will attempt to complete the highest voted tasks to the best of my abilities (IE they take place in destinations I can reach- most major cities worldwide except and almost any US destination, and I don't get an unlucky string of fully booked flights). Be sure to say the city your request takes place in. Feel free to assign me random adventures where ever you live.
Need help getting something done? I have unlimited flight benefits this summer and want to spend the month of May helping out Redditors. (self.AskReddit)


What's Buzz?
Buzz brings awesome content from all around the web. That's all.
Search Buzz