Browsing articles tagged with " entertainment"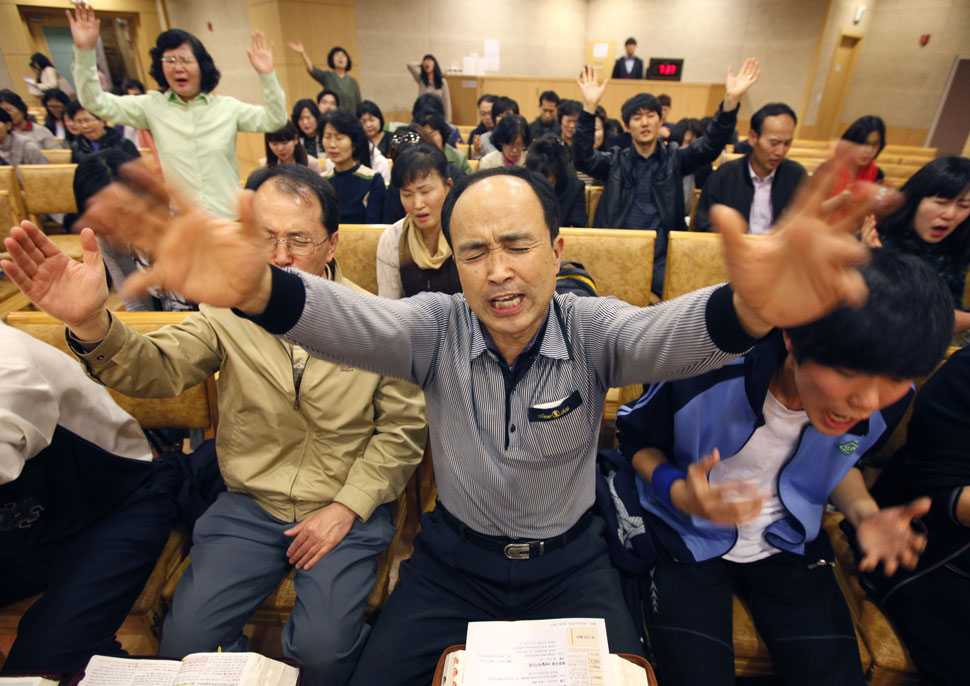 Christians attend a prayer meeting being held as they pray to stop the concert of Lady Gaga, at a church in Seoul April 22, 2012. The Christians blame Lady Gaga for promoting indecency and "homosexual love." Gaga performed live in Seoul today, despite the incantations. Below, her performance during the MTV Video Music Aid Japan event in Chiba, near Tokyo, last year.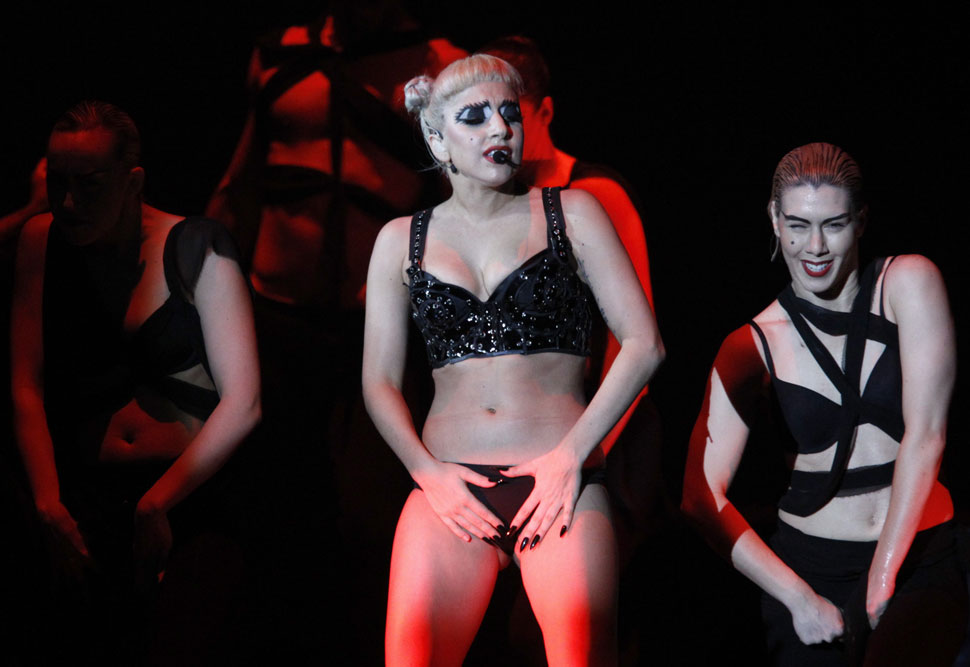 Minnesota Public Radio wrapped up another fabulous season of WITS last Friday. Besides being the first thing I've ever bought season tickets for, WITS is best described as the very nerdy, slightly tipsy, younger cousin of A Prairie Home Companion. There are authors, there are musicians, there are the creators of MST3K heckling from a balcony seat. In other words, you'd love it.
This season wrapped up with Neil Gaiman, singer/songwriter/charmingimaginaryboyfriend Josh Ritter, and phone call-ins by special guests Wil Wheaton and Adam Savage. I thought you'd all get a kick out of this clip from the show, where Gaiman sings a song he wrote about Joan of Arc, accompanied by Ritter, a brass band, and the WITS house musicians.
If you aren't lucky enough to live in, or be visiting, the Twin Cities when WITS is recorded, don't despair. You can listen to the show, and watch clips, online.
Today, we've got some exciting updates from editor Joe Walker and Oscar-winning director Kevin Macdonald about
Life in a Day
, the documentary shot by YouTube users about a single day on Earth.
First, as we previously
announced
, to celebrate the one-year anniversary of the film's making, there will be a sneak-peek premiere in cities across the US on July 24, five days before National Geographic begins to release the film in theaters nationwide. If you want Life in a Day to play in your town, visit the Life in a Day channel and
request a screening
. National Geographic, in partnership with Cinedigm, will collect your requests from now through August, and will try to bring the film to those towns and cities where the demand is highest (either for the July 24 premiere or the following release).
Second, you can also check out the Life in a Day Trailer Remixer. If you haven't already seen the
trailer
, we recommend watching it. After that, go to the Life in a Day channel or directly to the
Remixer page
, where you can edit and publish your own trailer to share with your friends and the world. All of the trailers will appear on the Life in a Day channel, and National Geographic may feature some of their favorites at the film's premiere.
One more exciting announcement: Life in a Day opened theatrically this weekend in the United Kingdom to critical acclaim! According to a critic from
The Telegraph
, the 5-star film is "Extraordinary…the summer's most inspiring film." For users in the US, don't fret: National Geographic is bringing the film to theaters across the country in late July.
Be sure to subscribe to the
Life in a Day channel
for all the latest news, and check out the
Life in a Day Facebook page
for daily updates.
Nate Weinstein, Entertainment Marketing Manager, recently watched the "Life in a Day Trailer."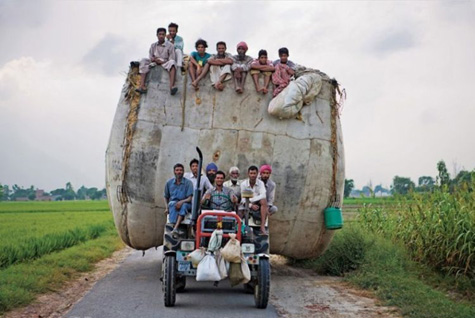 I'm not certain where this photo was taken, but I know that a load this wide wouldn't be legal on any North American highways!
I like how this tractor is doing double service – Not only is it hauling one of the biggest single loads of wheat or some other type of farm produce, but it's also carrying 14 people! Perhaps it's taking them into town?
Have you ever seen a load this big being hauled along a roadway?

Share and Enjoy
•
Facebook
•
Twitter
•
Delicious
•
Digg
•
StumbleUpon
•
Add to favorites
•
Email
•
RSS
What's Buzz?
Buzz brings awesome content from all around the web. That's all.
Search Buzz